Welcome to Turner Realty: Longmont, CO Real Estate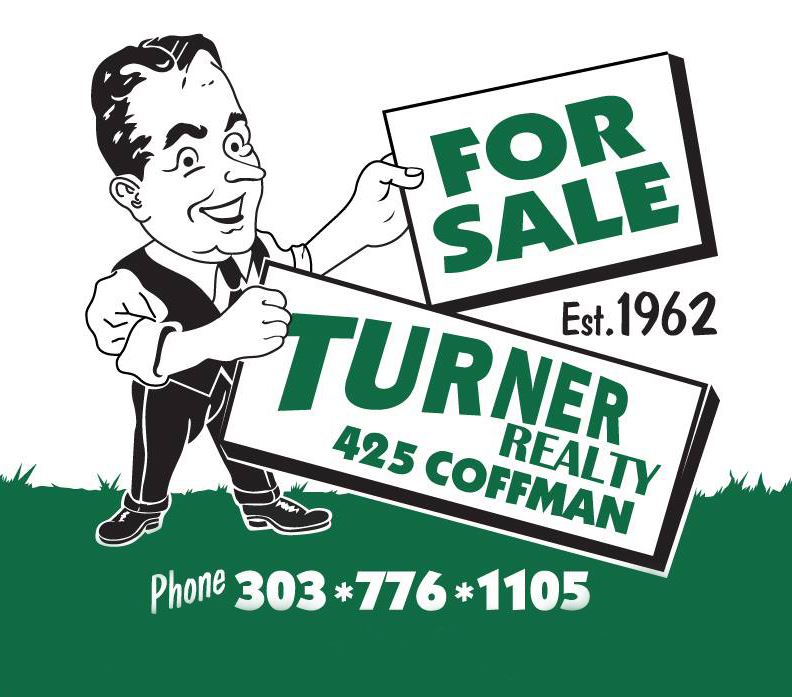 Longmont, CO Oldest Real Estate Company
Supporting the American dream of homeownership since 1962
We offer consultation, seller agency, buyer agency, or transaction brokerage services
for Longmont Area Real Estate at competitive rates.
Turner Realty – With age comes experience.
Our market knowledge, community contacts, and reputation have made us the brokerage of choice for generations. Carl and Evadean Turner opened their doors in 1962. Second-generation Turner brothers Arnold and Darrel ran the firm until Darrel's passing in 2015. Arnold and his wife Pat carry on the family tradition of work and service. We have developed subdivisions, constructed homes, and actively sought to bring commercial and industrial companies to the area. We are also proud to be Longmont's first licensed building contractor.
With over 60 years of experience in the purchase and sale of water rights, we specialize in farms, ranches, development properties, conservation easements, 1031 Exchanges, and industrial ground. Our comprehensive property management services include individual residential properties, large residential complexes, commercial properties, farms, and industrial buildings.
Designated as an "All-America City" by the National Civic League, Longmont is the safest choice for your next real estate purchase. With the spectacular Rocky Mountains as a backdrop, Longmont continues to thrive and expand when other areas don't. Significant companies like Seagate and Intrado make Longmont's economy a competitive one, yet we retain our "small-town feel".
Longmont is only 40 minutes from major sports stadiums, four major Universities, Denver International Airport, and Rocky Mountain National Park and we're only an hour from some of the best skiing in the country.
Whether you are new to the area or an "old-timer" looking to upgrade, downsize or diversify your portfolio, let our experience and knowledge serve you. We offer consultation, seller agency, buyer agency, or transaction brokerage services at competitive rates.
We are Colorado licensed realtors bound by a rigorous Code Of Ethics.
Turner Realty of Longmont Has You Covered!